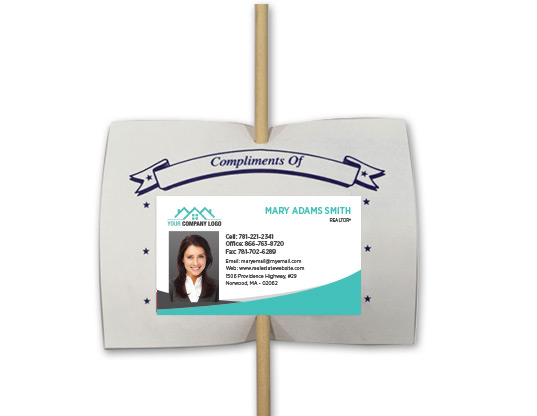 Flags used in real estate advertising convey messaging and draw attention to your offerings around the clock. This highly effective real estate business marketing product is proven effective in capturing attention and communicating the value propositions that you offer as a real estate professional. They often work in concert with other marketing messaging strategies to capture attention and then drive the viewer's eyes to specifically targeted focus messaging such as "reduced", "waterfront", "pool" or other key selling points of the property.
Real estate flags are increasingly popular for marketing campaigns. It is situated outside of your premises and attracts the attention of those who are passing by. Brightly colored flags are eye-catching while any movement caused by the wind of the flag will help. Colors, images, and lettering on the flags will be unique to your business. Ensure to customize your flag and make it a unique advertising tool. With an impressive and attractive flag, it will stand out from the rest of the flags nearby and the possibilities are endless. A large flag will bring a detailed one to ensure all the information is clear. A simple design will look just like striking on a smaller flag and even entice your target audience to come in and find out more. A flag comes in a variety of shapes and sizes. It does not have to be an average rectangle as the shape itself and will be another feature that adds interest to the design. There are varieties of flags like feather flags and quill flags which will be ideal for your business purpose. Both will have an attractive appearance which will appeal to passers-by and look specifically effective when several are standing in a row.
Real estate flags will be a powerful selling tool when showcasing a property or for your personal marketing. These are portable flags that give maximum effect in multiple venues and attract attention especially when printed in full color. Catch the eye of potential buyers with a customized flag that works around the clock and will be seen in a sea of other visual messages.
For more tips on Real Estate flags, contact Best Print Buy.