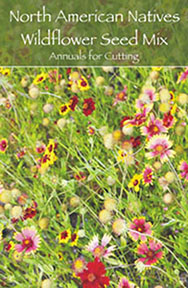 Seed packets are perfect promotional gifts surprising your clients and dropping them off in the neighborhood. And during the open house, it is a memorable gift for handing out to continue the celebration of Earth Day. And during this spring season, you stay on top of their minds as you show appreciation to your past, present and future clients by giving out seed packets of flowers or vegetable seeds to plant in their garden.
Real market business is heating up during spring. It is because of giving out seed packets as thoughtful and low-budget pop-by gifts to clients. It will help you engage with potential buyers and sellers while staying within budget. Always remember to add a personalized touch to each pop-by and include your business card or contact information with each gift. By doing so, you will attract and engage potential buyers and sellers without breaking the bank. And during Open house events, it is helpful to give out customized seed packets to help plant new roots wherever they find their space to grow. Ensure that you have enough seed packets for distribution during this event so that you will plant some roots in a place they call home. It is the perfect time for all 'Green Thumbs' to get back out there in their gardens and do what they love. And spoiling your clients who love gardening with this gorgeous seed packet gift box will be happily appreciated by your clients.
Put a smile on your clients face with the awesome pop by tag. Attach it to the seed packets, gardening supplies, a beautiful plant and so much more. Never forget to slide your business card in there. Stay on top of mind with this easy and affordable marketing tag. Asking your past, present and future clients to plant this pollinator-friendly flower mix in your garden and grow a spring bouquet in their beautiful garden. And save the bees just like your sales at the end of the year.
If you need to make high-quality seed packets, contact Best Print Buy.