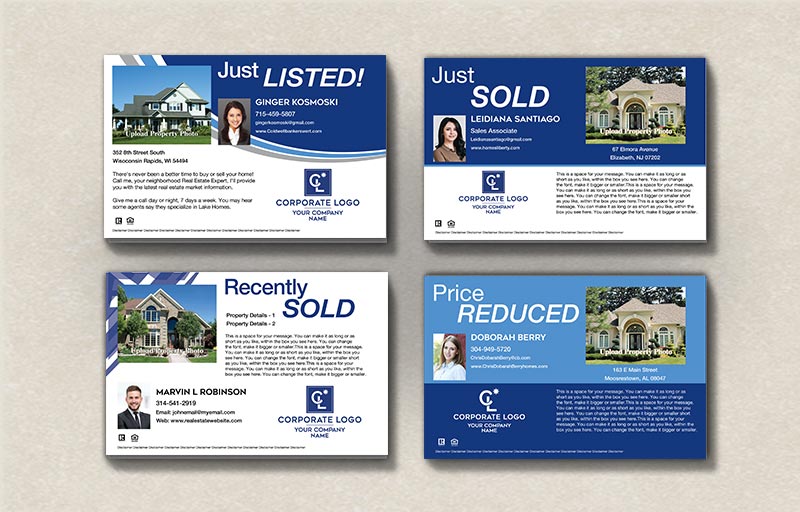 As you develop your Coldwell Banker real estate business and ask the most successful agents how they do it, the conversation will always include a discussion about marketing.  One element common within the most successful real estate agents that we serve is the fact that they employ some (and often) multiple forms of direct-mail marketing campaigns.  Today, let's discuss helping you get started with your Coldwell Banker Real Estate Postcard marketing campaign.
Real estate post cards are highly effective in promoting new listing, open houses, and other special events that are rapidly approaching. Real estate professionals need to realize how this tool secures new listings and clients. Real estate postcard marketing campaigns empower you to promote you and your firm's value propositions thus making you stand out from all the others. This tool empowers you to make the case for why you should be trusted above all others to buy or sell their home. You can maximize your postcard response rate by customizing the postcard to communicate your value proposition in a single glance, in a single instance. We can help you do this.
It's very simple. Real Estate post card marketing enable you to stand out amongst your competition. For more information regarding how to maximize your return on marketing investment, contact Best Print Buy.