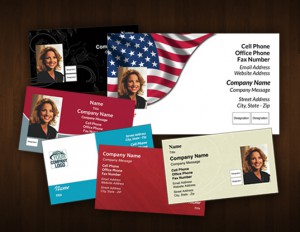 Truly professional real estate business cards work wonders. They are an essential element of your professional portfolio and a front line tool to set you apart from the competition. A well thought out and constructed business card speaks volumes about you and your promise.
It is a major advantage to possess a business card which not only communicates well but strongly resonates with your prospects. It is important to make your card readable and simple. The vital information is essential to be indicated in the card e.g. the phone number, email address, and the trend of social media handles. The website address is the key to generating more leads and clients because the website will give the visitors all the information needed to make them choose you. Other than that, only put the vital information that is necessary. Too much information on your business card will make it confusing to find useful information.
Another edge of the business card is being creative by differentiating it from other agents which is the name of the game. Make your own unique value proposition, mission statement and specify your personal expertise that will give you one step ahead of others.
For more tips on Business cards, contact Best Print Buy.