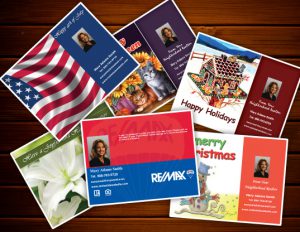 The good old fashioned and timeless real estate postcard remains one of the most highly effective busines generation tool available to the real estate agent. Real estate postcards are foundational strategic marketing elements of the successful real estate agent because they are both proven effective and come at a value cost.
The return on investment is the ultimate outcome of Real estate postcards. With an investment of small capital on the cost of printing and postage, it yields a return of at least triple times the cost spent. It is the most affordable and proven marketing strategy that generates immediate or long-term results. The results are even tremendous as higher calls for inquiries and requests for both buying and selling are pouring in from customers after receiving the postcards. As an agent, the notable trait of being consistent will work positively by sending out postcards by direct mail in several mailings or attempts. One direct mail will not boost your business however sending out many postcards several times will soon make your brand noticed and you will find yourself the go-to-agent once customers want to sell their property or want to buy one.
Creating your postcards with a personalized consistent branding of the agent with the logo that will leave a clear picture of who you are and what you do. The design and how the appearance of your postcard will appear to bring a strong impact on customers. Potential leads will remember the effect of your postcard once detailed information is concrete and will register in the minds of the customers.
For more tips on real estate, contact Best Print Buy.