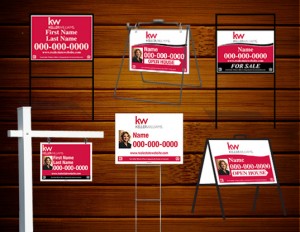 Getting real estate clients requires arduous marketing efforts. In fact, there are some most effective marketing strategies like Real Estate Signs that bring out more gains in achieving sales. To be fair this is more practical and many real estate agents focus on this marketing tactics which are doing well and giving more worthwhile returns.
Being in real estate is a tough competition but with realtor signs it gives a big potential to effect on other people. With customized real estate signs, it is your own way of doing your strategy that is sharing the right information at the right time. Real estate signs are first rate tools that will make your job easier. Your signs will be displayed all day and counting forward there are many people who will be passing by every day which means that you will be capitalizing on each and every person each day. Many people are always checking on new updates on real estate which they normally compare to their home. Adding more, buyers are more likely to first find out about a new listing from a sign rather than print ads. This makes it a powerful way to sell properties, instantly.
Real estate signs remain the best marketing tactics that are affordable and provide a significant return of investment for such a small amount of investment budget. It is an excellent way to build up your real estate business. With real estate signs it will drive more traffic to your listings, increase your client base and expand your brand awareness.
For more tips on real estate marketing, contact Best Print Buy.