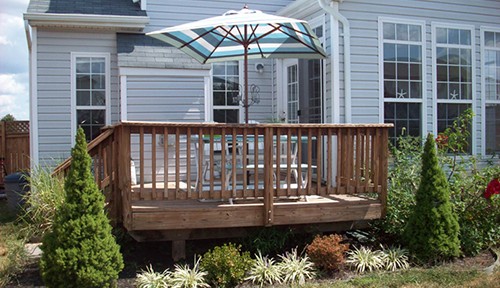 If you are a "relationship" real estate agent, you will continue to stay in contact with clients, long after the sale. As such, your clients will depend on your expertise for years to come.
One of the issues that may have them turning to you is renovations. You need to be able to guide them on which renovations for their house will pay them the most, when the time comes to sell.
You may want to start a real estate postcard campaign for your clients to advise them on renovations they should consider — from a financial standpoint. If you DO decide to undertake a campaign, you might want to use the following outlines to launch.
Real Estate Relationship Building Postcard #1
Front: What will my return on investment for a bathroom remodel?
Back: The average bathroom remodel costs about $30,000, and the resale boost you can expect for this update is an average of $22,500.
So, in addition to improving your enjoyment of your house, you will realize a 75% resale value for the project!
If you want information on investment considerations for your home remodeling, call me  800-123-4569. I'd be happy to answer any questions you may have!
REAL ESTATE RELATIONSHIP BUILDING POSTCARD #2
Front: Will adding a deck improve the resale value of my home?
Back: Adding additional living space — even outdoor living space — will always improve the resale value of your home. Whether you elect to add a patio or a deck, you can expect a sizable return on your investment.
The average cost of a deck for your house costs $10,634 and the addition of a deck will boost the resale value of your home by $8,573 — a rate of return of 80%!
If you have questions about improving the value of your home, call me 800-123-4569. I'm here to help you plan for your financial future and your families' enjoyment of your home!
You can create an entire series of these remodeling and renovations decisions. They can include the following information:
Siding replacement cost: $9,500, resale value $8,265 (87%)
Roof replacement cost: $14,000, resale value $10,360 (74%)
Vinyl windows cost $10,000, resale value $8,400 (84%)
Wood windows cost $11,000, resale value $9,350 (85%)
Basement remodel cost $55,000, resale value $43,450 (79%)
Second story addition cost $110,000, resale $91,300 (83%)
Major Kitchen remodel cost $55,000, resale $45,650 (83%)
Using a postcard campaign to offer information you clients want and need means that they will remember you — long after the sale. It means they will call you when they are ready to buy or sell… and they will refer their family and friends to you. Now, that's a win!
If you need help preparing your next real estate postcard campaign, call Best Print Buy at 1-866-763-8720 or visit our online design studio. You can have your personalized real estate postcards ready to go in just a few minutes!