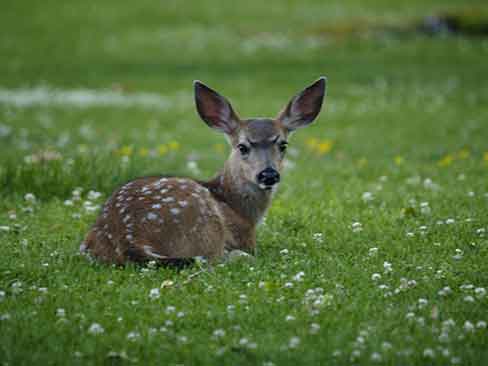 There's a reason that the postcard format is still alive — even in the digital age. Good ones are a quick snapshot that offers a dose of easy-to-digest information, a warm-fuzzy feeling, or a good belly-laugh. If you think postcards are waning in popularity, you haven't seen the digital versions being shared like crazy on social media sites like Facebook.
What kind of postcards work? The direct mail postcards that are most likely to be saved are of the following varieties:
Cute or Artistic
Think baby animals, toddlers, graphics and images that make people smile. Landscapes and fantastic views. These are the images that take people away from the daily grind for a moment — and are likely to end up taped to a file cabinet at work, posted on the refrigerator at home, or tacked to a cork-board.

Funny
The infamous "some e-card" website took postcards into the digital age. These are funny (and sometimes naughty) digital postcards that are created by users and shared on the web. Many are so popular they go viral in days or even hours. They have a certain style, they use vintage images, and use just a few basic background colors that brand them. You might take a look at these for some inspiration of your own for funny postcards that would amuse your real estate clients and be collected.

Useful
If you create a real estate postcard that is useful, especially as a reference shortcut for your potential client — they will keep it. Consider information like sports schedules, calendars, school information, art events, kitchen measurement conversions, etc. If you can provide reference information to your clients want and need, your direct mail will enjoy extended longevity. Consider what is most important to your clients and provide it in a quick-view, scannable format.

Valuable
Postcards with offers, freebies, substantial coupons, tickets to events, access to non-public information that your potential clients actually need will encourage the recipients to save, reference, use or share with others. In any of these cases, you are the winner.
Creating postcards that fit into one of these four categories (Cute/Artistic, Funny, Useful, Valuable) will extend the lifespan of your postcard. Even more impressive, providing these type of post cards will make clients anticipate your NEXT mailing. Score!