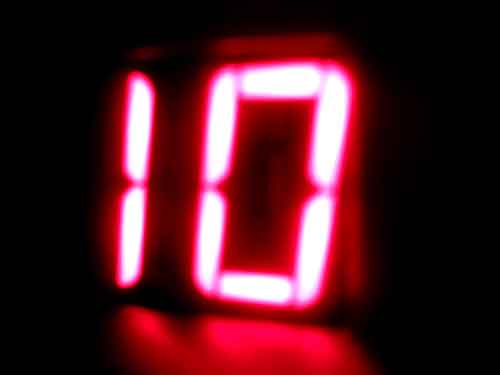 Want a quick and easy trick to boost your client referrals — in only 10 minutes a day? You got it!
The 10-Minute Plan for Better Word-Of-Mouth Referrals
Take a minute to think about the clients you have served. If you don't have a client database, you need to develop one. (one minute)
Select one that you haven't talked to in a little while and look up their physical address. (one minute)
Think about something you remember personally about them and retrieve something related that you have read or seen recently. If they love Yorkie dogs and you noticed something recently about the breed or a local breeder, find that info. If they have a child on the swim team that just won a meet, you have your item. If they were planning to revamp the kitchen in their new house, reference your referral list for remodeling contractors to share. If you know they like Hydrangeas from a previous conversation, Google "Change Your Hydrangea Color" for tips they may not know on adjusting the PH of the soil to change the colors of the blooms. (three minutes)
Pull out a note card from your desk drawer, grab a pen and address the envelope with the information from #2 above. (one minute)
Spend a minute or two with the niceties then share the information – "Dear Sally, I was thinking about you today and wondered how the planning for your kitchen remodel was coming. I have a few connections that might help you with your planning. Dean Williams (315-212-4598) with Remodel Unlimited does beautiful work — at reasonable prices and Joe's Kitchen Stuff (315-212-7894) has appliances, gadgets and gourmet kitchen supplies that might be exactly what you need right now. Be sure to take "before and after" photos to share! Wishing you all the best on this new project. Next time you are in town, stop by and we will go to Cafe on Main and I'll treat you to a cup of coffee!" (three minutes)
Put a real stamp on the envelope and stick it in the mail. (one minute)
In 10 minutes or less, you will have strengthened a connection with this individual who will be much more likely to come see you, keep you in mind, appreciate you,  and refer family and friends to you because you go "above and beyond" in your service.
Why Personal Communication Boost Your Real Estate Business
People expect you to know your business, but they expect that your competition knows the business too. What they don't expect — what DELIGHTS them is when you go that extra step and reach out. Communication is not something you do only when serving a client. In 10 minutes a day, you can connect with over 250 people a year in this very personal, very memorable way.
And the cost to you? A few cents for a stamp and your custom note card and ten minutes of your time. Don't wait and tell yourself that you will do your WHOLE mailing list sometime later this year. Instead, start now and do one a day, every day. And it doesn't always have to be information, sometimes it's just nice to say you were thinking about them and hope they are doing well.
People LOVE getting personal mail. It's rare these days, so it really stands out. A hand addressed envelope with a handwritten note inside and a real stamp will get your info read. And, of course, you should always include a business card.
If you need help ordering your custom note cards or want to design a better business card to include in your communication, call us: 1-866-763-8720. We are here to help!