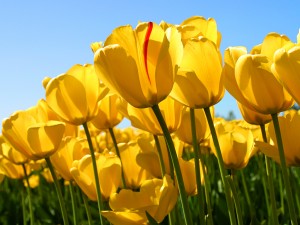 A beautiful garden. A friendly deck. A shady tree. A swing set. A wraparound porch. Meticulous landscaping. As a real estate agent, a big selling point for home buyers are these outdoor spaces. They are that extra thing that can help to sway a potential buyer.
In a way, outdoor spaces are like another room in a house. Think about it: in the warmer months, homeowners are likely to spend a great deal of their time cooking on the deck, puttering around in the garden or in the swimming  pool.
These outdoor areas of a home offer a prospective buyer a unique selling proposition, or USP. According to entrepreneur.com, "Unless you can pinpoint what makes your business unique in a world of homogeneous competitors, you cannot target your sales efforts successfully."
For real estate agents, this means that a property's USP may be the landscape. A house with a large deck for entertaining is part of what makes it unique. This might be a big selling feature for customers that have a large family.
Be sure to market these outdoor spaces in your Just Listed Postcards, door hangers, and other real estate promotional items.
Outside spaces should be celebrated and highlighted to help sell the property—especially this time of year. Staged properly, the outdoor space is an extension to a home. What can be even more desirable are houses with direct access to the busiest room in the house, like the kitchen or the living room.
Here are a few things to share with help stage—and sell— outdoor spaces:
Clean up
Sweep the sidewalk, walkways and driveway. Porches, decks and fences should be freshly painted.
Landscape
Many sellers hire a landscaper to show off the beauty of the outdoors. Encourage sellers to add flowers, potted plants and window boxes.
Lighting
Home sellers literally can light the way for someone to buy their house. Proper lighting of an outdoor space will bring it to life in many ways.
Details, Details, Details
Staging a house to sell means paying attention to the smallest details—like a new mailbox, wind chimes or even a bird feeder to showcase outdoor spaces.
BestPrintBuy.com provides print and marketing solutions for real estate agents and their franchises. We offer online design and print solutions for business cards, postcards, postcard mailing and marketing, folded note cards, door hangers, note pads, bookmarks and several other products to real estate agents.