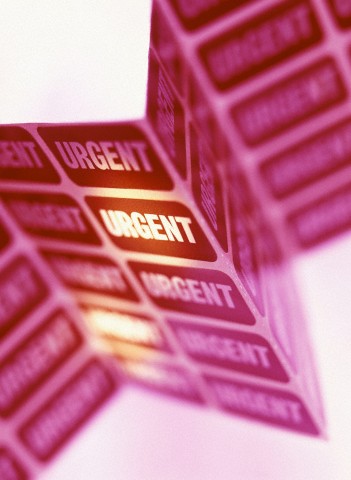 They say it can take a customer 3-6 months to go from thinking about selling a home to actually putting it on the market. The process goes something like this: "I should start thinking about selling my house." "I need to do some research on what the market is like." "I may want to sell, but I've got to get my house ready." "I should call a Realtor." And finally: "I'm ready to sell."
It's not uncommon for people to drag their heels when it comes to selling a property—especially if they have lived there a long time. There are a lot of emotions involved in selling a home, and as a real estate agent, you can't push someone into doing something that they are not ready for.
At the same time, you can help guide customers through the process by sharing information and advice. It helps to give your customers benefits of selling as well as creating a sense of urgency. Here are some examples of why "NOW" may be the best time for your customers to sell.
Market conditions such as lower mortgage rates, shorter closing times and decreased inventories can help motivate customers. You should use this information to convince your customers to sell now.
Research from the National Association of Realtors (NAR) offers some compelling reasons why people should put their house on the market now.
Homes sold in the spring tend to sell closer to their asking price.
During the spring, houses sell faster (within about 90 days).
People get a higher price for their homes than they would other times of the year.
More people buy and homes in the spring and summer.
Open Houses draw in lots of prospective buyers, which means more chances for their property to be seen and sold.
Families tend to buy and sell a home this time of year so that they can get settled and enroll their children in school come September.
Lifestyle changes such as a job transfer, a new addition to the family, retirement, and health issues may offer a client to reevaluate their living situation and want to sell their property. A short chat with your customers can reveal these personal reasons for selling, and all you have to do is remind them.