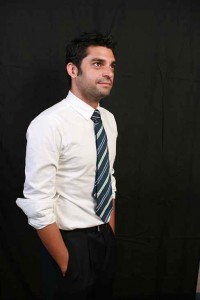 "I love my job!" It's not uncommon to hear these enthusiastic words coming from a real estate agent. Whether it's a seasoned Realtor® or a brand new agent, most agents report a high level of job satisfaction in their work. Here's why:
It's the People
Real estate agents are most likely to be extroverts, which means they thrive on being with other people. This career capitalizes on a natural ability to reach out and communicate with others. Most real estate agents agree that a big benefit of this job is sharing their knowledge, expertise and perspective with their clients. A career in real estate is best suited for those who describe themselves as a "people person".
It's the Challenge
No question about it, real estate is a challenging career—but that's what people love about this job! Every day is different and presents its own set of rewards and challenges. Real estate agents thrive on the constant change and variety of this work. This dynamic environment is what keeps it interesting and exciting for go-getters in the industry.
It's the Industry
If it's one thing that real estate agents share in common, it is a passion for the industry. When people love their work, they are bound to give it 100%–or more! This type of enthusiasm spreads to others and translates into great customer service.
It's Job Satisfaction
Job satisfaction means doing a job and doing it well. Real estate agents report a high level of accomplishment when they successfully guide clients through the process of buying or selling a house. Buying or selling a home is one of the most important decisions that people can make, and a good real estate agent can make a complex and potentially stressful experience a lot easier for their clients.
It's the Work/Life Balance
Most people are drawn to real estate because it's the type of career, which offers a healthy work/life balance. The typical agent's schedule tends to be a bit more flexible than traditional office work. This allows professionals to make time for family and friends while maintaining a challenging workload.
It's the Team
While real estate agents work independently; they do depend upon the support and encouragement of their coworkers and managers. Being part of a real estate agency team and working towards a common goal creates a sense of camaraderie and enriches the professional life.