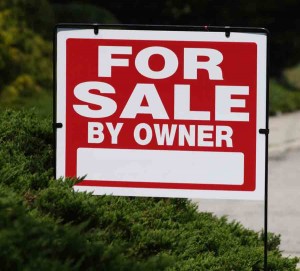 Want all the details on our high-quality real estate For Sale By Owner (FSBO) postcards?
Product Name: Real Estate FSBO Postcards
Physical Size: Standard: 5.47 x 4.21 inches Large: 8.5 x 5.47 inches
Bleed Size: Standard: 5.59 x 4.33 inches Large: 8.62 x 5.59 inches
Material: 16pt (what does this mean?)
Coating: UV Coating (what does this mean?)
Corner Options: Standard
Quantity Options: 100-20,000 sheets
Turnaround Time:  3-7 Business Days (dependent on shipping method selected)
Other Options: Product customization available, for a $25 fee we will customize your postcard for you. For a fee of $50 we will design your postcard from scratch. Images such as photo's logo's etc have to be provided by customer. All Images should be of print quality. Product customization includes changes to your layout, adding designations, silhouetting your photograph.
ONLINE FSBO POSTCARDS DESIGNED FOR REAL ESTATE AGENTS
Get your custom designed real estate FSBO postcards today.
Reel in the "For Sale By Owner" segment of the market with our FSBO Postcards. Bait your marketing hook by explaining how you can take the frustration out of the home selling process. Land the biggest and best FSBO clients in your area to boost your listings. FSBO clients need special handling and extra care. BestPrintBuy's FSBO Postcards provide a vehicle to get the message out. You specialize in FSBO sales and service. Tell them!
Our FSBO postcards are targeted to do-it-yourself sellers. Help them turn over the reins of selling their own house. Show off your real estate consulting skills and help them take the frustration out of selling their home on their own. Be the FSBO seller's  go-to source for insider information. Gain their trust… and then their business.
BestPrintBuy.com offers FSBO marketing postcard's to help. Educational postcards will help FSBO owners learn that selling real estate is not as easy as it looks. Our FSBO postcard's are printed on 16 pt high=quality paper with a color-enhancing UV coating. We use only quality components for your print marketing materials.
Visit our blog for real estate marketing advice, tips and news, including approaches to effective real estate FSBO postcard marketing. We offer specific real estate templates for: FSBO Poscards.
You can depend on BestPrintBuy.com. If you have any questions about designing your postcard's, call us at 1-866-763-8720. We are here to help!