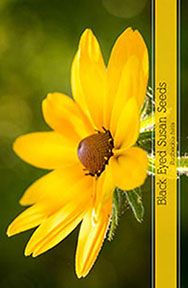 Seed packets are a supremely effective marketing strategy for American real estate agents. Prospective home buyers and sellers often will establish you as the only known real estate agent both during the initial receipt of the gift plus during the entirety of the plants growth life. Now, that's marketing longevity!
Seed packets make perfect gifts for every occasion, every person, and every home. You will never go wrong with gifting seeds to your clients. Promotional seed packets are customized with both your brand and value statements that qualify you and your services for all their real estate needs. This marketing strategy has been used by agents like you for decades because the strategy works to generate new business.
Ensure that the seeds are placed in a substantial quality paper and size. Seeds grow into beautiful plants and plants are more than just a bunch of leaves and stems. It blooms beautifully adding a more aesthetic appearance to your home. In addition, gifting seed packets will mean wishing good luck to your customer and that is a good gesture to your present or future clients. Giving seeds to your green friends will express your emotions which you want to convey. It is also useful to the person receiving the gift. Gifting a seed packet to your target client will show them that you care about their health. And when the seeds grow, the agent will always stick in the minds of the receiver. Moreover, seeing plants bloom influences the mood of the people around you. The green foliage and colorful flowers will make people around you happier.
Plants are important to the environment, they are good for one's health, and they are beautiful décor items. There is no better way for clients to remember your business than with custom seed packets. Seed packets are ideal gift items to be given out to customers, past, present, and future clients. It is the unique marketing and promotional item for prospective clients or recent home buyers as they plant the house shapes on their new properties and be reminded of their fresh start as they watch it grow.
For more tips on Real Estate Seed Packets, contact Best Print Buy.