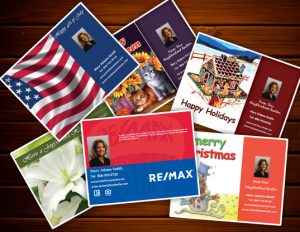 Real estate postcards have and always will play a vital role in the marketing strategy of the successful real estate agent. This marketing tools expands and sustains your brand and field of influence. It is a lead engagement platform that is harnessed to help you both generate new and reconnect with prior leads and contacts.
Generating leads from real estate postcards is all but assured when you follow a simple standard format that contains as much value proposition as you can craft and place within the postcards relatively limited space. You'll need a catchy headline, the price and address, a few photos, some descriptive encouraging information about the property you are representing, and the agent's contact information. It is very important to answer the question that your target audience is likely to ask themselves: "Why chose this agent". This is a place to toot your own horn. Any award or listing accomplishments should be proudly covered on the postcard. Give the reader every opportunity to conclude that you are the one to choose.
For more tips on real estate, contact Best Print Buy.