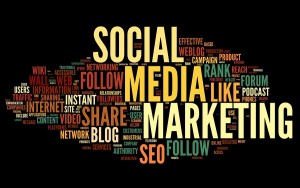 Real estate agents + social media = more sales. This equation is turning out to be true according to recent reports. An article from Forbes.com states that salespeople who are active on social media sites such as twitter, LinkedIn and facebook are more likely to have higher incomes than those who are not using social media as part of their real estate plan.
The article goes on to say that these savvy social media users are exceeding quotas and are "23% more successful" than their peers who shun social media.
Many Realtors® hesitate to get on the social media bandwagon because they think that they don't have enough time, or it is a waste of their valuable time. For novices, it means not only learning how to use social media, but also knowing how to use it effectively. Many real estate agencies do not have a formal training set in place that shows employees the ins and outs of social media. This means that you will likely be self-taught. But there are ways to learn how to use it quickly—and effectively.
Here's how to get started:
Visit LinkedIn, twitter, facebook, and google+. Explore each site and go through the help menus. Sit with an experienced user and ask them to give you a quick tutorial.
Take a look at the website of a real estate agent that you respect and examine how they use social media. See if you can learn from them and follow their lead.
Start slowly. Like any new endeavor, you don't want to just jump right in. Experiment with using it here and there and try to get a sense of the response and success.
Make adjustments. As you become more proficient in social media, you will be able to determine what works and what doesn't work. Spend your time on the sites that are more effective.
Keep at it: Social media is only as effective as the people who use it. You must maintain an active presence to see its benefits. Don't sign up for twitter, facebook, LinkedIn and google + just because everyone else is—work on how to use it to your advantage.
If you are still having challenges with social media, sign up for a class or seminar. You can usually find a class at the local library, Chamber of Commerce or a real estate association. You'll find tips on how to use social media, plus it's a great opportunity to network. It's a win-win.
And speaking of networking (and winning), do not forget that you still need your real estate business cards real estate postcards, and other real estate marketing materials.
BestPrintBuy.com provides print and marketing solutions for real estate agents and their franchises. We offer online design and print solutions for real estate agents including business cards, postcards, postcard mailing and marketing, folded note cards, door hangers, note pads, bookmarks and other products to real estate agents.