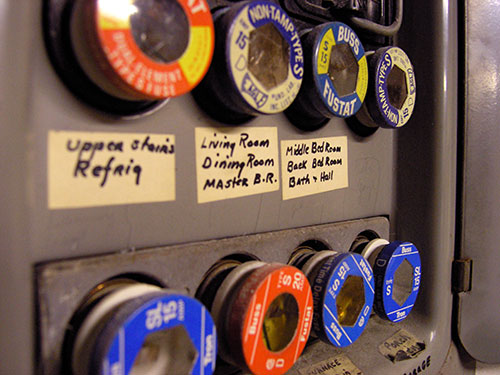 Staging a home for sale is always important, but in a Seller's market, the foundation of a quick sale and multiple competing offers may hinge on the condition of the basic systems in the seller's house.
Encourage Clients to Be Careful When Spending Money on Their House For Sale
Before being wowed by the new neutral color scheme, the shiny new fixtures, or the attractive furniture arrangement, buyers will be basing their offers — many of which may come in above current asking price — on what the appraiser says about the condition of the roof, the electric, the HVAC systems and similar assessments.
If your seller's systems are not up to date, you may lose the sale to another homeowner who has maintained their home. So, if a seller asks you where their money will be best spent, take the time to talk to them about the importance of the basic systems in a market where buyers are making multiple bids on homes that are in great shape — or prepare them to have to take a cut in their asking price once the appraisal comes back.
Use Client Education as a Marketing Tool
You may want to develop a lead generating campaign to help those people who are considering selling their house prepare for the best possible financial outcome. Consider a multi-part postcard campaign:
Educate potential sellers about the primary systems appraisals include
Offer suggestions (including local service providers) who can inspect the systems
Give an ROI on each of the systems in today's market
Offer appropriate DIY tips and ideas for potential sellers to get systems up to par
Follow up with ideas for staging the interior once the systems are ready to sell
Houses are in shorter supply right now, so buyers are more concerned with securing a house that has all the basic systems up to date, as well as aesthetically pleasing — and the ability of the seller to secure multiple bids and a higher selling price will depend on it.
We can help you grow your real estate business
BestPrintBuy.com provides print and marketing solutions for real estate agents. We offer online design and print marketing solutions. If you need information about our postcards, postcard mailing and marketing services, call us at 1-866-763-8720. We are here to help you succeed in every type of real estate market!