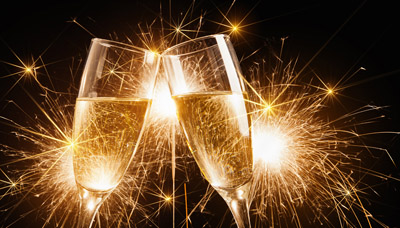 There is a highly profitable real estate marketing tool to ensure that all that impact your real estate business feels your appreciation. Real estate new year greeting cards are effective because they are tangible products that capture attention, convey your true sentiment of thanks, while simultaneously delivering strategic messaging about why you and the reader should remain in contact.
This marketing strategy allows you to connect on an emotional level with your clients, past and future. There is nothing new about greeting card marketing across the spectrum of American business enterprise, but they are particularly effective within the real estate industry this time of year. An amazing volume of American consumers emerge from the December Holidays and return in early January to strategic decision making. That most certainly involves real estate decision making that was procrastinated over the December Holidays. That means opportunity for you if you simply reach out to get it.
New year greeting card marketing is a high return on investment strategic business development tool. We're ready to help you kick off 2023 on a high note. Simply contact Best Print Buy to get started.