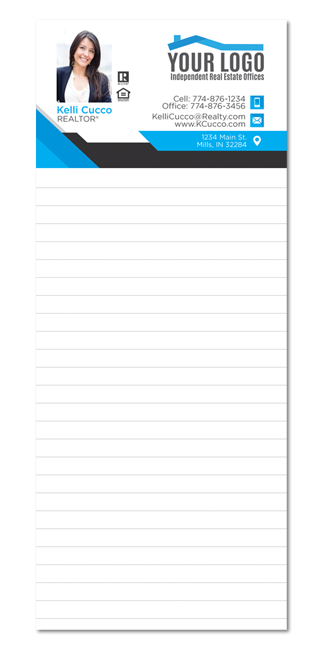 Considered to be a cost-effective real estate business marketing tool, real estate notepads are a creative and fun promotional item that leaves a long-lasting impression upon your target market. This is a highly affordable yet highly effective way to deliver a personalized outreach and establish wide reaching relationships with those who need your real estate services now and who will need your services in the future. With real estate notepads, making a great impression while expanding your brand awareness is smart, simple, and cost effective marketing.
Be creative in crafting your notepad's design. Personalize your notepad with a clear value proposition. Put into concise words on the notepad exactly why you are the agent to trust for their next real estate service need. Consider incorporating a photo, and of course make your contact information stand out for quick reference. We can help you get this done!
For more information regarding real estate notepad products, contact Best Print Buy.