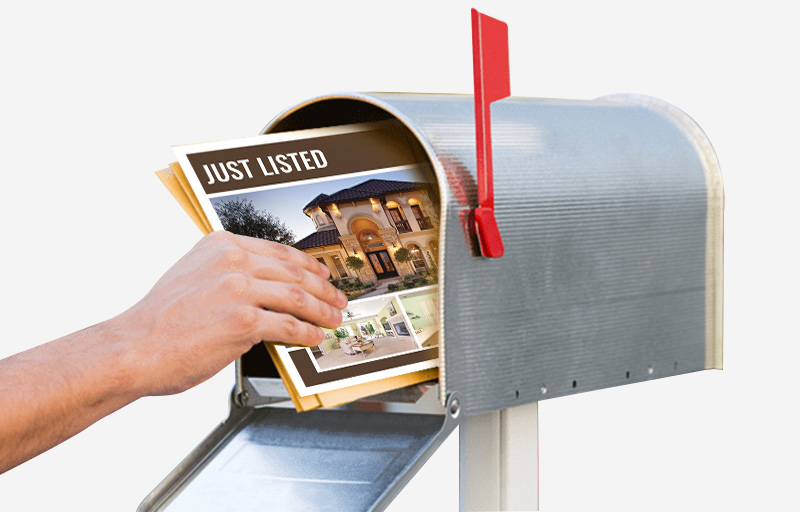 As a professional realtor, you need a comprehensive marketing strategy to reach your lofty goals and objectives. Your already tapping your social network. You drive a vehicle with your real estate car magnet proudly attached. Your listings are advertised with professional high quality real estate yard signs. So what's next? That should be what the top real estate agents across America do, engage in real estate post card marketing campaigns.
The goal and intent for your real estate postcard strategy is to build a sustainable long-term business where new listing opportunities will arrive you both in the short-term and long-term. It is important to maintain consistency and run your post card campaigns on a scheduled reoccurring basis. This strategy puts your name and likeness in front of a wide audience and for a high percentage of that audience, you will by default become the "agent of record" for your recipients. Chances are very high that you will be the only real estate agent within the target market doing this. This strategy sets you apart.
We've helped thousands of agents like you get their real estate post card marketing campaigns build and executed. We'll gladly do that for you too. Contact Best Print Buy.