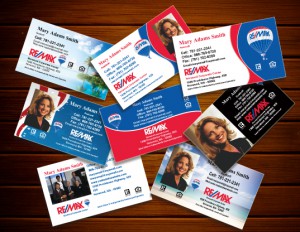 Getting an edge on the competition is essential in any industry. Setting the tone of professionalism within the real estate industry starts with a business card that screams professionalism and success. Looks and messaging are equal components of an effective business card. Today, we're going to talk about how we can help you create and order business cards that will make a difference in your career.
Sharing the perfect real estate business card to prospective clients, support contractors, fellow agents, and all others starts you on a path of trust. Your business card will be designed to succinctly present your brand and your value proposition in a format that stands out from the rather drab business card formats that you see out there. We'll help you design a card that at a glance answers the question "why choose me". We've designed thousands of business cards that are making a difference in agent's lives, and we can do this for you.
So, let's get started. Contact Best Print Buy today.