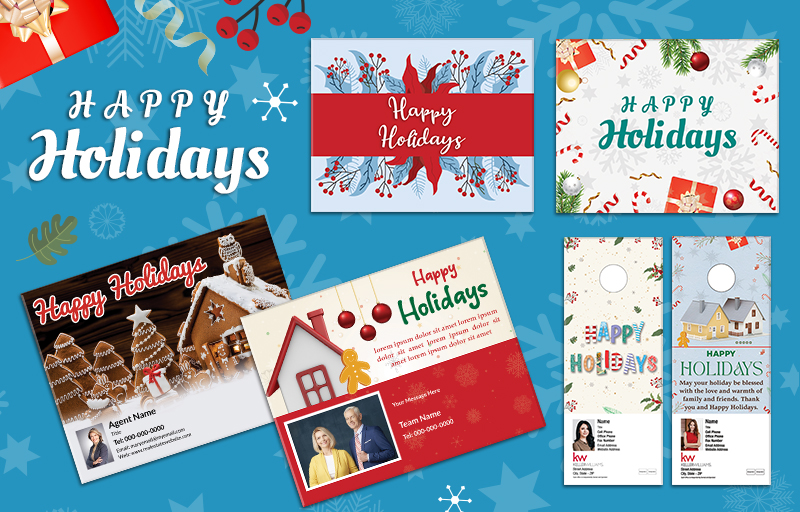 It is time to get those holiday cards in time for Christmas. Solidify existing AND create new business opportunities with a personalized holiday greeting card marketing campaign. The holidays are just around the corner and there are several reasons why the most successful real estate agents across the nation never fail to execute holiday marketing campaigns.
As you read this, people are taking time out of their holiday shopping and travelling schedule to shop for real estate. Take advantage of that by establishing yourself as the go-to real estate agent to help them deliver upon their need. Communicate to the widest audience that you care enough to proactively reach out to them. Real estate holiday card marketing campaign communicate and establish the fact that you are an aggressive and highly motivated real estate professional. By creating a holiday greeting card with your photo and contact details complete with your value proposition messaging converts you quickly from being an advertiser to a service provider. This real estate marketing strategy has been employed by professionals such as you for decades now. There is a reason why. This strategy requires a comparatively small marketing investment for proven huge results!
Holiday personalized greeting cards can make a huge difference in your professional life. Spreading some joy this holiday season and being grateful is the great time to touch base with your target market, past clients, mentors, and all those you care about. You become the real estate referral for their entire network. Think about the reach you can attain here!
So let's get you started. Contact Best Print Buy today!