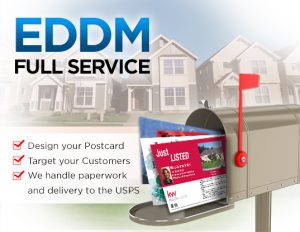 This is a common marketing strategy among that the most successful real estate agents in America. That strategy is systematic real estate direct mail marketing campaigns. This strategy generates listing at value-based cost and at comparably low administrative demand as compared to other marketing initiatives.
Realtors have been using direct mail marketing for decades as it is proven to deliver new prospects and business growth. With the real estate postcard sent through direct mail it is normally held on for days or weeks in order to look at the images of the property. And soon you will be receiving inquiries and questions about the property listing. Direct mail marketing is proven to be very extendable. It is a powerful tool when it focuses on a particular community area in the neighborhood to be an ideal platform in sending the targeted campaigns in a very short span of time. And soon your effort is worth receiving a rebound on the direct mail sent out.
Many target audiences will be engaged and transformed since the direct mail campaign is customized that will give impact and connect with more buyers locally. Most buyers and sellers are interested to work with people that are local market experts because of their expertise in zip codes, towns, even certain streets which will give a huge impact on the value of a property and achieve a positive outcome.
For more tips on direct mail marketing, contact Best Print Buy.