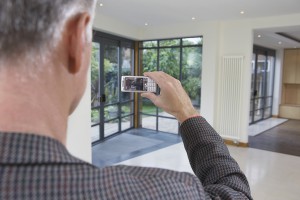 Most of the experts in real estate started with little or nothing other than the courage to take that first leap. Along the way they learned the practices and strategies required to accumulate wealth, success and freedom from their business. Most of you know that here at Best Print Buy we supply real estate agents across the country with critical marketing tools such as business cards and real estate yard signs. But we also offer practical advice from our decades of learning real estate sales best practices. And we gladly share them with you. Today we'll discuss something that is absolutely free…. the power of positive thinking.
When you employ the power of positive thinking it helps you remain focused despite the challenges that even the most successful agents suffer. It empowers you to get up early and go to work and facing those challenges head-on knowing it's never going to be easy. Small accomplishments lead to bigger accomplishments, and positive professional reward.
As the saying goes, a goal without a plan is just a wish. Set clear, actionable, and achievable goals and springboard from achieving those goals. Certainly, improving the return on investment from your marketing strategies is a reasonable goal. We can help you do that as we have for so many others. Contact Best Print Buy.