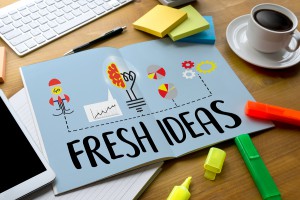 In the highly competitive world of real estate sales, success comes to those who act with confidence and without delay. Building a strong connection with existing, new, and prospective clients does not happen for the timid. Trust your instincts and act. This is a trait that is common among the most successful real estate agents.
You noticed something that another agent out there is doing, and it seems to work. You have a great idea while sitting at a stop light. You make a mental note to investigate and act. The difference between the middling agents and the truly successful is that the latter wastes no time in getting busy. What is one thing you can do today that will cost you nothing and offers a high likelihood that you will directly benefit? Review Best Print Buy's tips on real estate marketing. Then act!
Are you tracking your marketing strategy's return on investment? You can and you should. Are you maximizing leverage in a seller's market? What about your direct marketing activities, are you taking a "S.M.A.R.T.E.R" approach?
We've helped propel forward real estate professionals like you for years. Contact Best Print Buy and let's get started.