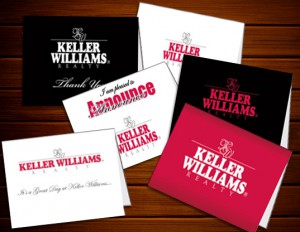 Hand written notes present a more sincere gesture in welcoming clients into their new homes. Although digital thank you notes are quick to make and send, the extra effort you make by writing personalized notes and sending them through regular mail demonstrates resourcefulness and earnestness in your work. This explains why real estate folded note cards are a common denominator within the most successful real estate agents across the country. They never go out of style. These note cards deliver your most sincere gratitude to clients and generate a bond with your clients that extends long after closing. Your note doesn't necessarily need to be lengthy and formal since it has to be simple and genuine.
Aside from welcome home notes while thanking them for closing a deal with you, you may also use personalized folded note cards for the following occasions:
Referral Thank You Notes
Listing Presentation Follow-Ups
Thank You Note for New Listings
Home Purchase Anniversary Greetings
So keep a stack of blank thank-you notes handy. Contact Best Print Buy to make you customized folded note cards. Customizing the design can add to the personal touch factor of your card.