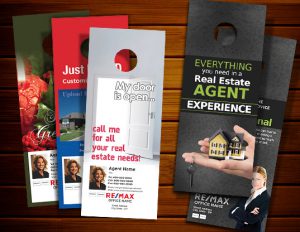 You've passed the test, you've gotten your license, you've signed up with a broker: Congratulations, you're a real estate professional! So… now what?
Figuring out how to build your business as a new agent can be overwhelming. Where do you find prospects – especially without spending money you don't have on leads from big-name companies that may or may not even pan out?
Fortunately, one of the best things you can do to start building your business as a real estate agent is also one of the most cost effective: Choose a town or neighborhood you're interested in, and start pounding the pavement. Get to know everything you can about the local market by researching the schools, parks, shopping, and dining. Visit open houses to understand neighborhood comps inside and out. Talk to everyone you can (and keep plenty of your new real estate business cards on hand to pass out to everyone you meet).
Investing a bit of time into understanding your target neighborhood will make it much easier to confidently proclaim yourself a neighborhood expert. Then, you can start going door to door with a RE/MAX door hanger campaign.
Door hangers are great at doing double duty. When your prospects aren't home, you're getting your name out and establishing yourself as a real estate professional. But when there is someone home, you have an opportunity to introduce yourself and start developing a real connection with your prospects.
Has the person recently moved to the neighborhood? Let them know that you love their home, and you can see why they chose such a great location. If they've lived in the area for a while, or they mention something that indicates they might be thinking of moving soon, you can offer a free market analysis report to help them determine what they could make if they sold their home.
Regardless of the outcome, these conversations are incredibly important. Not only do you have the potential to make direct contact with prospects, but if you conduct yourself well, people are likely to spread the word on social media accounts like Nextdoor and Facebook when their neighbors ask about seeing someone out in the neighborhood.
After you've done your door hanger campaign, you can build on your connection with a series of RE/MAX farming postcards, and then start the process over again in a new neighborhood. Establishing your career as a real estate agent may take time, but the rewards are well worth it.