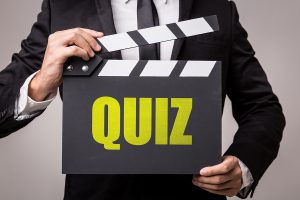 Are you confused about how to choose your next real estate business card? With so many great options available, it can be hard to choose the best design and style to represent your business. This fun, quick quiz will help narrow down your Keller Williams business card "personality", and give you a glimpse of the styles you'll like best.
Question 1: What's your favorite way to meet prospects?
Networking meetings and Chamber of Commerce events.
Chatting with everyone I meet, whether it's at the grocery store, the dentist, or the library.
Golf outings
Question 2: What's your opinion on real estate car magnets?
Car magnets are an easy, efficient way to increase name recognition
Car magnets are fun, but a full car wrap is even better!
A magnet would probably ruin the lines of my car, but I do have a custom license plate to let people know who I am.
Question 3: What is your target client base?
First-time home buyers and military relocations
Young families and retirees looking to start the next chapter of their lives
Vacation homes, investment property, and commercial real estate
Question 4: How often do you update your business card?
Only when I need to update my photo or change the information on it.
I love to try out new styles, so I get a new business card every year or so.
I update my business card every 2-3 years; I don't want the design to feel dated.
Results
Mostly As: A classic style is the best fit for you. Look for clean designs that make it easy for contacts to identify the information they need, and bold, on-brand colors to help your card make an impact. Good choices include a classic Keller Williams business card with photo, a silhouette card, or a Keller Williams matching two-sided business card for added impact.
Mostly Bs: Fun, quirky business cards will help you express your personality and connect with your prospects. Consider styles with bright colors, fun designs, or unexpected shapes. Good choices include Keller Williams WOW! Business cards, a rounded corner vertical business card, or a Keller Williams square business card for a feel that's both quirky and modern.
Mostly Cs: Business cards with a luxurious feel will help you project the right image for your brand. Look for little touches that can make a big difference. Good choices include an ultra thick Keller Williams business card, a raised UV gloss business card, and a foil Keller Williams business card finished with a silk laminate.