Weichert Postcard Products
Need postcards for your next marketing campaign? We have over fifty categories of branded designs for our Weichert real estate agents to use! Our Weichert realty postcards are printed on heavy 130 pound stock paper with a high-quality UV coating. (None of the flimsy stuff for our clients!) Select from standard size (4.5" x 5.5") or make a bigger splash with our jumbo (5.5" x 8.5") postcards. Craft your own custom Weichert postcard in minutes using our online design center's vast library of custom templates and graphics with your own images and text.
Postcard Products (click to select product)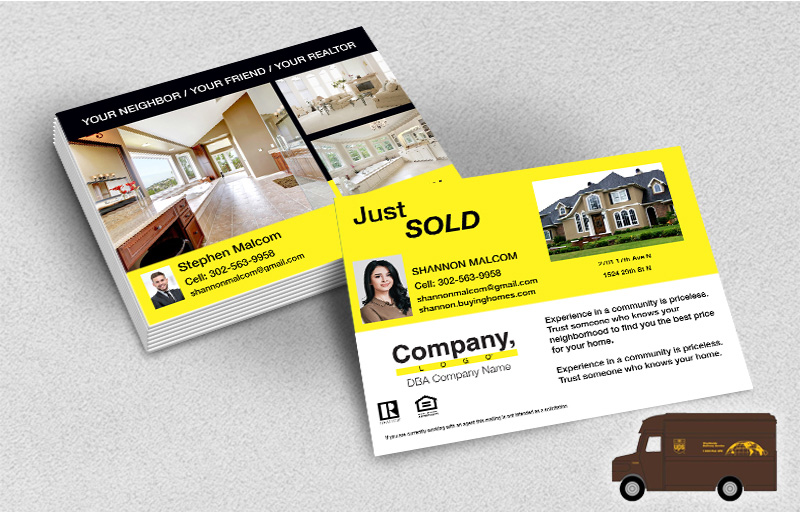 ■

Printed on thick 14-Pt Stock.

■

Available in two Sizes: Standard (4.25" x 5.5"),or Jumbo (5.5" x 8.5") Sizes.

■

Easy to personalize the Postcard with our Design Center.

■

Quick turn-around time.

■

Starting 100 at More pricing and quantities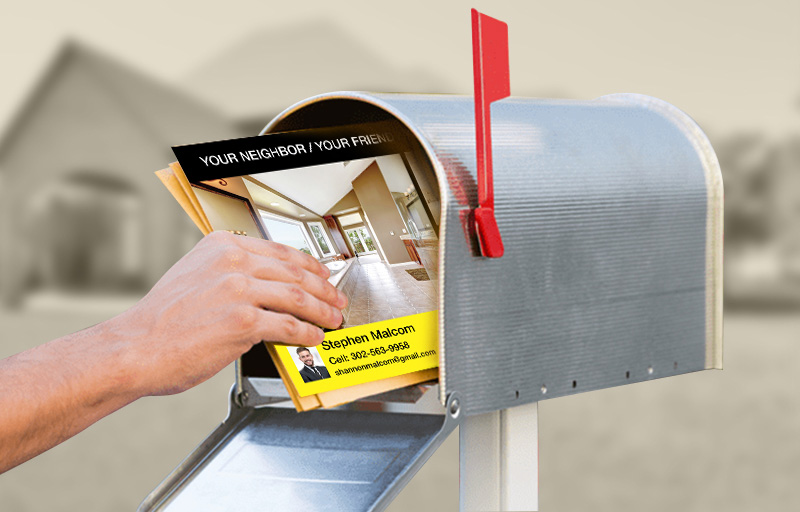 ■

Printed on thick 14-Pt Stock with UV Coating.

■

Two Postcard Sizes to chose from 4.25" x 5.5" or 5.5" x 8.5."

■

Use one of our template designs, upload your design, or get a custom design created by our designers.

■

Upload your mailing list or purchase a list from our online list module.

■

Starting 200 at More pricing and quantities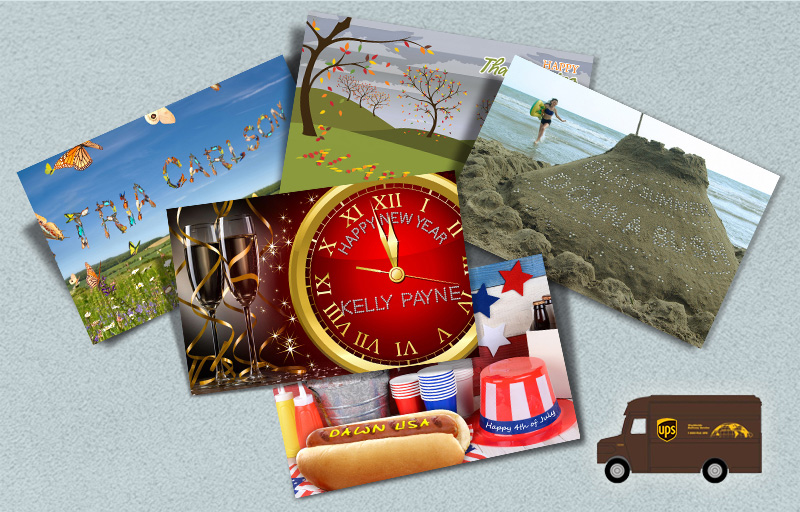 ■

Maintain contact with past clients and prospects.

■

Client's name in a custom image is printed on each card.

■

Client address is printed on the reverse side of the Postcard, just affix the stamp and drop it in the mailbox.

■

Keep your name in prospects' minds for the next five years.

■

Starting 100 at More pricing and quantities
What products do you offer on your website?

We offer business cards, postcards, direct mail, EDDM (Every Door Direct Mail), folded note cards, greeting cards, stationery (envelopes and letterheads), calendars, magnets (business card magnets, calendar magnets, sports schedule magnets), notepads, agent packages and a host of other products.

I do not want to use your stock templates.Can I use mine?

Yes, you can provide your own designs. Please be sure to look up the specifications for the bleed and finished size for your design.

What file formats do you accept?

Our website accepts JPEG & PDF files only. If you have any other file format like EPS, TIF, PNG or BMP, please email &nbsp customercare@bestprintbuy.com the file, and we will convert the file into an acceptable file format and forward it to you.

Are your products of high quality?

Our products are printed on the highest quality substrate (in terms of thickness and reflectivity). Most of our products are also gloss coated.
Sign Up for the BestPrintBuy Newsletter for Special Offers, News and Inspiration