First Weber Realtors Name Badge Products
A First Weber Realtors name badge does double duty at every encounter. Not only does it help provide name recognition (and an easy introduction point at networking events), it also reassures prospects and clients that you're a dedicated professional with expertise they can trust. Our custom First Weber Realtors name tags offer great value in several durable, eye-catching designs that perfectly reflect your brand.
Name Badges (Click To Select Product)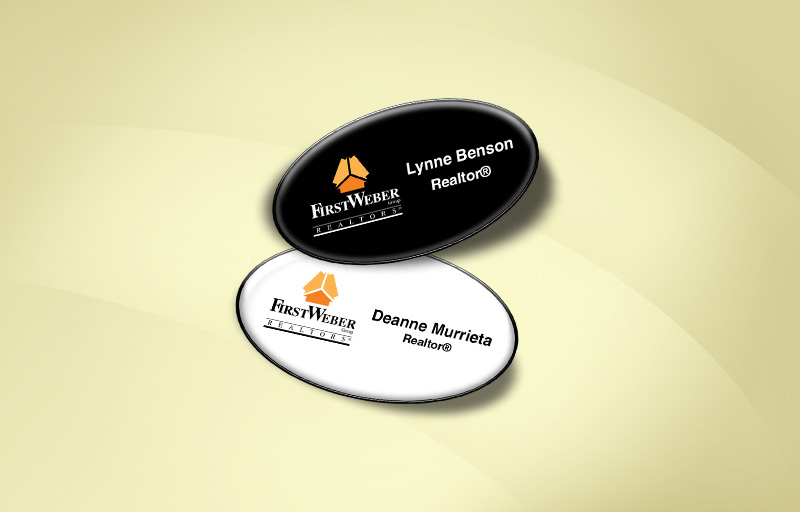 ■

Friendly, easy-to-read oval name badges in your choice of several on-brand colors

■

Size -

■

■

Starting at for 1 More pricing and quantities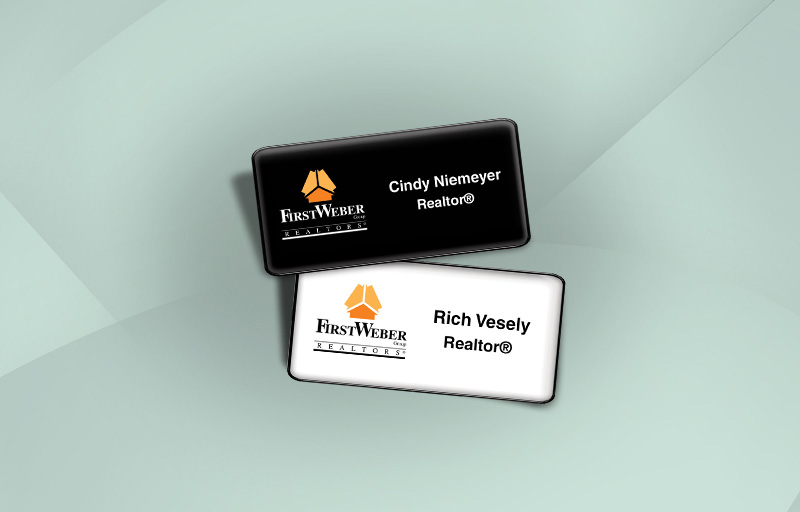 ■

The perfect blend of classic and modern styles in a durable, eye-catching rectangle name badge

■

Size -

■

■

Starting at for 1 More pricing and quantities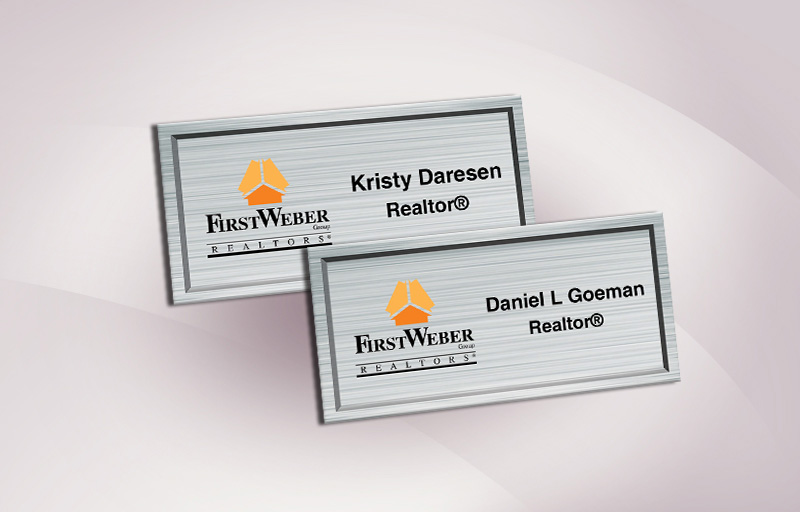 What products do you offer on your website?

We offer business cards, postcards, direct mail, EDDM (Every Door Direct Mail), folded note cards, greeting cards, stationery (envelopes and letterheads), calendars, magnets (business card magnets, calendar magnets, sports schedule magnets), notepads, agent packages and a host of other products.

I do not want to use your stock templates.Can I use mine?

Yes, you can provide your own designs. Please be sure to look up the specifications for the bleed and finished size for your design.

What file formats do you accept?

Our website accepts JPEG & PDF files only. If you have any other file format like EPS, TIF, PNG or BMP, please email &nbsp customercare@bestprintbuy.com the file, and we will convert the file into an acceptable file format and forward it to you.

Are your products of high quality?

Our products are printed on the highest quality substrate (in terms of thickness and reflectivity). Most of our products are also gloss coated.