Creating beautiful real estate brochures is simple at BestPrintBuy.com. You can choose from a single-sided brochure, a double-sided brochure or a four-page brochure layout.
What Are the Elements of a Great Real Estate Brochure?
■

Visually appealing and uses several high quality photos.

■

Describes more than the number of bedrooms, baths, and yard size.

■

Answers questions - but not ALL questions -- the potential buyer might have.

■

Helps the reader "feel" what it would be like to live in the house, through compelling descriptions.

■

Contains a compelling call to action to connect by phone, email, social media, or website by offering something the reader will want (from more information to a "special feature" not listed on the brochure, but offered to anyone who responds) Consider offering a video online, a floor-plan by email or additional photos on your Facebook page.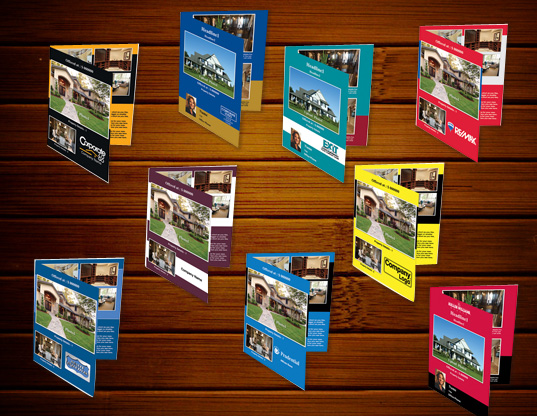 Visit our Brochure design tool online to begin creating your real estate brochure now! If you have questions or need help, call BestPrintBuy.com at 1-866-763-8720.