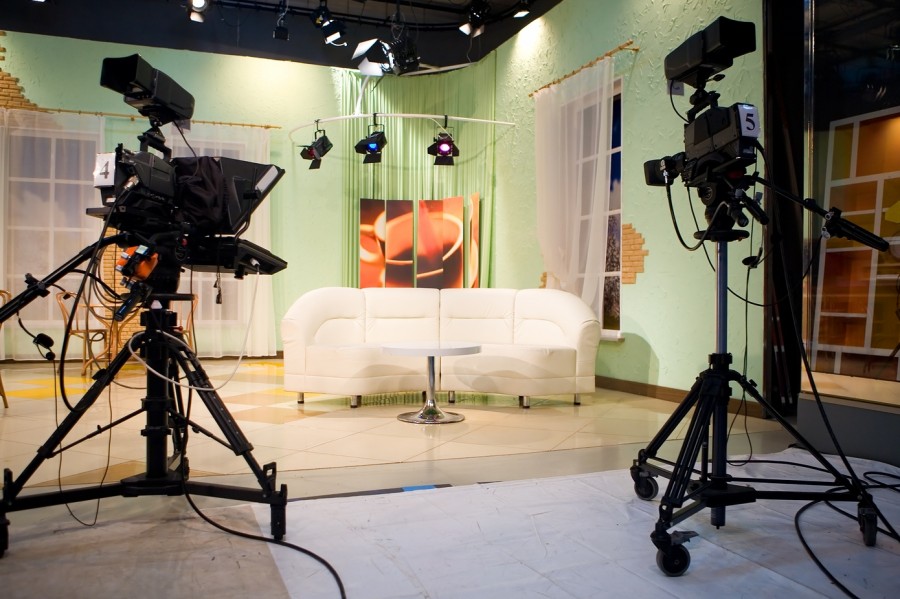 Broadcasting your very own real estate television show sounds like a pipe dream, doesn't it? You'd have to have a huge budget and production knowledge, not to mention access to a studio, camera technicians and sound equipment. Turns out that getting on the air isn't so far out of reach. In fact, it's as close as your own neighborhood—on public access TV.
A Low Cost Alternative
A small investment will lead to big results when it comes to having your very own TV own show. In most cases, it's just a small charge to use the video equipment. Some stations may have a nominal membership fee.
 It's Not A Commercial
While public access TV cannot be used for commercial purposes, you can create your own local show about real estate issues to viewers in the community. Talk about great exposure!
What Does It Take?
Public access station staff and volunteers will train you on the technical aspects of video production and along with access to production tools like cameras, microphones, and editing and studio space.
Where to Begin
A quick google search will list the public access stations in the area. You can also contact the local cable television station to access this same information. Although most of these stations require that you be a town resident, that could be an advantage. Think about it: a show about real estate topics and trends gets shown to the very audience you are trying to reach.
Reach Out
Before you step into the studio, spend some time watching public access TV to get an idea of the types of programming that's out there. Then, sign up for an orientation class at the local public access station. Most stations offer education and training to learn about what it takes to produce quality television programming. Studio staff and volunteers are usually on hand to help out during the actual show. When you can demonstrate that you know the technical details, you can move on to the best part—show time!
Feedback
Staff of public access stations will take a look at your tape ahead of time to ensure that it is professional and that it meets the station's guidelines. This is not a commercial, or a sales pitch; it's informational programming.
More Benefits Include:

Crafting your own messaging that targets the local community
It showcases your knowledge and expertise about the industry
Viewers are tuning in because they are already interested in real estate
Your show will likely get aired multiple times within the week, which gives you more exposure to the community
In some cases, you can choose the time of day to broadcast your show