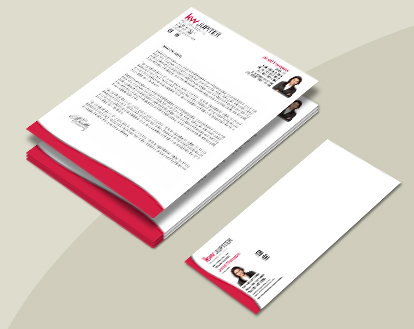 Successful strategic communications. Very simply put, you must have them to succeed in the real estate industry. Now, there are countless communications strategy, some simple, some highly complicated. Let's start with the simple. High quality real estate stationery is foundationally important for communicating that you mean business. High quality stationary serves as a business communication toot that communicates to your recipients that you are a quality product. Never let average deliverables leave you withing the pack of the average. How you present your communications communicates loudly about how you will deliver as an agent.
Our Keller Williams Real estate Stationery is a powerful marketing tool that makes the realtor unforgettable in the eyes of the client. With the daily checking of the notes in the stationery the company name printed on it will stick in the minds of the client. The ultimate goal of making your stationery all-in-one purpose is to make the client interact with them several times. The more the interaction, the more your brand will be seen on a daily basis in the stationery. It is very useful because it serves in more ways than one because it targets how they plan, manage and optimize their day-to-day activities. It gives a tremendous effect on the client as it reminds and leads them to the success of their planned activities.
Finally, be creative in designing your stationery that will beat the competition. Choose the style, color and size of font that clients will love to stick in their fridge or cabinets or love to carry them along. The ultimate goal is to get prospects to contact you that will make you and your brand memorable.
For more tips on Real estate stationery, contact Best Print Buy.