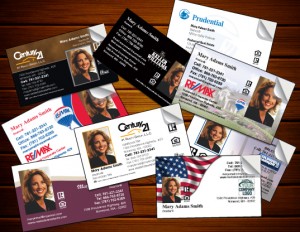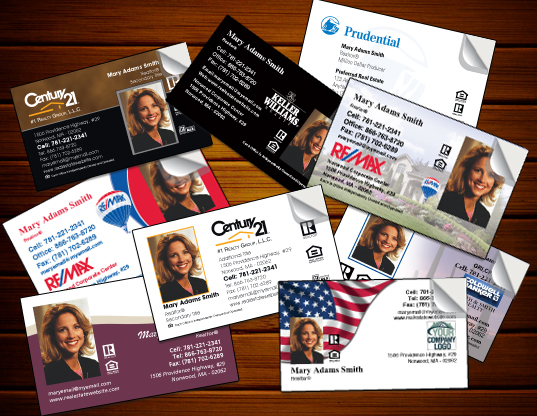 Never forget that your real estate agent business card is as influential of a tool that you have in your entire business tool chest. Sure, you auto, signs, website, professional clothing, and a host of other things demand more of your wallet, but ladies and gentlemen, that business card which demands so little of your budget can be as or more effective than all those other things combined.
The reason for this is multi-causal. At the core, when a home buyer or seller finally takes definitive action to choose an agent, more often than not they turn to their collection of real estate business cards. Only one or two of those cards will stand out as exceptional representations of the agent. That consumer will naturally gravitate toward the business card that communicates excellence. With no offense intended, so very few of you offer truly stand-out real estate business cards. With that said, that's what we are here to do for you. We will ensure that, going forward, yours will be the business card most likely to be chosen by that prospect.
It is very important that the business card is complete with your contact information. First and foremost, it must be readable, big, bold and simple. By simple, we mean that your business card must answer the question "Why choose me?" at a glance. Defining your "value proposition" requires strategic thought on your part, then you trust use to strategically put that on paper so that you indeed stand out from the competition.
Generally, real estate business cards made of heavier cardstock are more presentable and credible to the recipient. Avoid putting too much information on the business card because it will be difficult to find the useful information. Again, this is strategic communication and a subject that demands careful consideration. We can help here, it's what we do. For more information about securing truly effective real estate business cards, contact Best Print Buy.