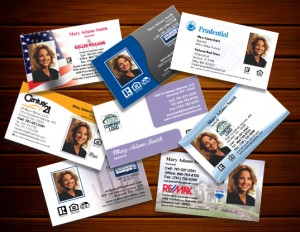 A quality business card is foundational, as in fundamentally important in establishing yourself as a credible real estate professional. So, you need to make an honest assessment of the quality of the product and the messaging on our real estate business card. Ask others for an opinion as far too often we are personally biased about ourselves in an non-productive manner. When you want to step-up the level of your professionalism, consider the Best Print Buy business cards that have been serving successful agents for years now.
Real Estate Business Card ensure that you have a highly effective layout with all the critical messaging that so many before you have come to enjoy and profit by. It is important to ensure that the name of the agent, contact no, brief messages on services and the current social media website address are important ways to contact you. All these information are essential in contacting you at the most unexpected and appropriate time. The simplicity and easy to read business card will keep the client understand fully the details of the card. And choosing you with fully detailed information will give them the clear message and soon you will be contacted once they have home buying issues or queries.
Unnecessary information on the business card will bring confusion and clutter. In order to be successful in your purpose, brief useful information is more significant. Your business card is the best tool that contains your brand or personal expertise to generate more leads to make it work for you.
For more tips on Business cards, contact Best Print Buy.