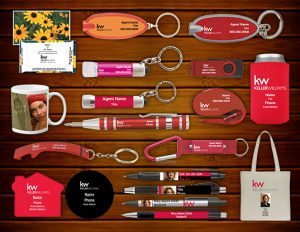 Generating sales in real estate is need not be a herculean task. With a keen vision and strategic marketing plan, your business can grow beyond those of your competing agents. We can help you with both your marketing vision an executing strategy. It's what we do.
Let's first talk about strategy. Chances are you know who the leading agents are in your market and what they are doing to drive listings and sales. Smart agents like yourself observe and duplicate the marketing strategies of the most successful agent. The question then is how you do this affordably. That is where they and you turn to the various affordable real estate promotional products here at Best Print Buy.
The take-away here is to learn that you have resources at the ready to help you design a marketing and execute your marketing strategy. The more efficient you are at doing this, the more time you can be out personally developing your relationships and listings. We've helped countless real estate agents like you maximize their real estate marketing investment. Best Print Buy's real estate marketing strategies and promotional items can and will propel your business efficiently forward. Let's get started. Contact Best Print Buy.