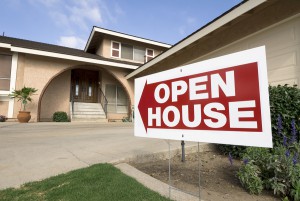 The open house is one of the most effective ways to get your home in front of buyers, and your name in front of prospects. Generating quality leads is the ultimate the goal of real estate agents. With Open House it remains still the top marketing tool for stirring up the interest in your property and generating new leads. Though the real estate market goes through many ups and downs and is affected by several factors such as interest rates, economic conditions and job growth, improving your lead fostering using these marketing tools is still an advantage in growing your real estate business.
Social networks are a great tool for advertising and informing potential homebuyers and sellers about your Open house. It will be challenging to keep up with social media with a full schedule. Keeping your Open House organized and publishing posts with details on your company or personally branded real estate in your Facebook and Instagram profiles are the fastest way. Once the posts are published, promote them with a Facebook ad or Instagram promotion targeting your ideal audience. Bear in mind that the ad created is informative and exciting in order that the viewer walks away knowing the time and date of the Open house. Since advanced information has been released it is now time to stage the home so it is presentable and welcoming. Remove all the personal items of the seller and ensure valuables are kept safely and securely out of sight. The less cluttered space, the more inviting it will be for open house guests. And it will be easier for them to visualize what their lifestyle would look like in the home space.
During the Open house, the agent will be ready to answer all the questions attendees will likely ask about the home, neighborhood, and the buying process. Prepare yourself with some unique and encouraging features about the home as your selling point. With these tactics, you will realize that Open houses have turned into an efficient and effective way to engage more leads.
For more tips on real estate marketing, contact Best Print Buy.