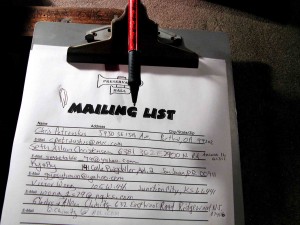 An effective real estate strategy includes direct mail postcards as a fundamental recurring marketing campaign. Direct mail postcards are a timeless and highly effective way to reach new customers, renew relationships with post customers, and to promote your brand. Of course direct mail marketing works best when used as a sub-component of a strategically managed larger marketing strategy.
Postcard mailing is generally considered to be the most cost-effective direct mail marketing approach. They offer low-cost communication especially when you purchase in bulk. This is simply very economical since you communicate directly with your target audience via a low cost post card product combined with the low-cost delivery via U.S. mail. They save time and energy on your part as they require no folding and envelope insertion. Your target audience is convenience by not having to open to receive your message
They support your conversion (marketing effectiveness) as you postcards can reference specific landing pages on your website dedicated to this particular marketing campaign. You should strongly consider placing a QR code on the postcard that links directly to your website's campaign pages. Other tracking options include placing a dedicated call tracking phone number or an email address that is also directly reserved for your postcard marketing campaign.
For more tips regarding real estate post card marketing or for help in creating a multi-faceted real estate marketing system, contact Best Print Buy.