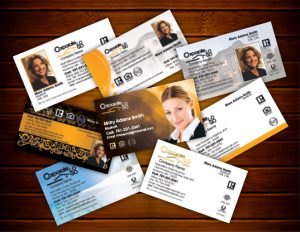 The real estate landscape is constantly evolving. Potential buyers and sellers have new ways to find real estate agents, new ways to communicate, new ways to market a listing or look for their dream home.
But as exciting as new tools and techniques in the real estate market can be, they also make it hard to narrow things down and focus on what really works in today's market. Which new strategies are worth investigating… and which parts of the "old way of doing business" need to be left by the wayside?
Real estate yard signs are one of those "old" standbys that a lot of real estate professionals are wondering about. In the digital world, where buyers have a wealth of MLS information on their phones and at their fingertips, do yard signs still make sense?
We think the answer is unequivocally yes.
It's true that prospective buyers are starting their research online the majority of the time these days. But when they find a home they like, what's the next step? Doing a drive-by to check out the neighborhood and the real-life curb appeal.
In those situations, a professional real estate yard sign is an instant reassurance to a prospective buyer that they've found the right home. It can also offer additional benefits: riders can draw buyer attention to special features like a finished basement or a pool; add-ons can indicate a motivated seller or offer closing concessions; even a simple reassurance that the property is with a reputable broker (and not a FSBO) can be a big win in the right buyer's eyes.
Smaller, temporary yard signs like an A-frame Open House sign can draw a lot of attention, as can real estate flyer listing boxes that allow curious passer-bys to remember your contact details and the home address once they've made it home.
And that's not all a good sign can do. Ultimately, a real estate yard sign is the equivalent of an "If you lived here, you'd be home!" banner on an apartment building: it gets people to imagine what their life would be like living there. And with your name and contact information displayed prominently, a good yard sign can help turn day-dreamers into valuable prospects.