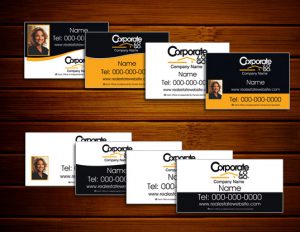 Car magnets are an advertising strategy that never disappoints. It is one way to grow your business fast. When you are driving down a busy highway, you can be sure that your real estate car magnet ad will be exposed to hundreds or even thousands of people. In the day of the cell phone, the driver behind you is calling your number in real time given the idle time involved in commuting.
When promoting your business or product, Keller Williams Real Estate Car Magnets are a proven means of advertisement success. Here are some benefits of using Car Magnets to help advertise your business and promote your brand:
· Create awareness of your business using a car magnet. When you are driving it will be easily seen by everybody. Good visibility will attract customers by seeing your moving advertisement (eye catching). All you need to do is drive and get from point A to point B.
· Car magnets are perfect for businesses with a low budget for marketing. Because car magnets are so affordable and can last for many years to come, there is really no need to replace them regularly. It will provide area coverage within limited budget and it is a long lasting advertisement. Such car magnets are very cost effective.
· Car magnets are very versatile in that they will be taken off or switched very easily. If you have a different promotion you want to promote, you will simply peel off your car magnet and switch it with another promotion you are having.
· Car magnets are more durable than car advertising stickers. They will last for many years to come.
· Car magnets are highly customizable to all your advertising needs. This will really help you stand out from the rest of your competitors.
· Car magnets are very low maintenance and do not require much car.
Car magnets are highly effective and budget-friendly. It is the way of increasing your brand recognition getting the word out about your business and growing your customer base. And, if your ad or logo changes, or you want to change the look of your customized advertising car magnets to match the look of your current promotion, printed car magnets can be swapped out in a matter of seconds. They are simple to change and will not leave any damaging marks on your vehicle.
Car magnet advertising is one of THE most value-based marketing tool available to the real estate professional. For more tips on Car Magnets, contact Best Print Buy.