Real estate direct mail campaigns are popular for a reason – they're easy to send out, easy to customize, and can have a real impact on recipients. But while most real estate professionals focus their postcard campaigns on neighborhood introductions, referral requests, and listing information, there is one type of real estate postcard that doesn't get much exposure: the "Just Sold" card.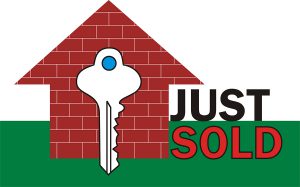 A Just Sold card lets you send a different message to a neighborhood you're targeting: instead of focusing on what you can do for your clients, you're able to focus on what you have done. Even if you're promoting a listing you didn't personally close, you're still offering potential sellers a glimpse into what could be possible.
For the most effective Century 21 "Just Sold" postcards, you'll want to use as much real information as you can. Ideally, you'll have a seller's testimonial or photo to use. It's not just about the sale, it's the experience – Any agent can sell a home, but very few of them can make it a hassle-free experience.
Ready to send your next Century 21 postcard mailer? Keep the focus on what prospects will get from working with you. If you're sending to potential buyers, emphasize that great homes are going fast. "Call now to schedule showings and find your dream home!"
If you're targeting sellers, make it a brag. Emphasize that the home sold for $X over asking, had an accepted offer in Y days, etc. "Get in touch to find out what your home could be worth!" or "Don't wait – strike while the market is hot!" If you're targeting a hot neighborhood or an area where you've sold many properties, highlight that on your postcard. And remember, no matter what market you want to target, BestPrintBuy is here to help.