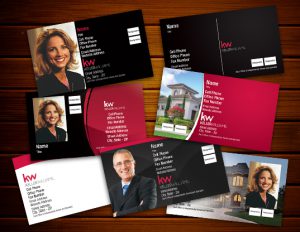 Business professionals know the importance of quality business cards to business networking and development. Well-crafted business cards like Best Print Buy's Keller Williams business cards will do wonders for your professional real estate business.
Business cards are handed out to your target audiences but chances are that same target audience is taking stock of many other's business cards as well. It's important that your business cards stand out and clearly present key information unless you want them to go into the middle of the pile, or worse, into the trash. Humans are visual creatures who tend to prioritize things that are colorful and attractive. The template design and the right choice of color scheme are critical in creating an elegant real estate business card. Best Print Buy can help you create quality-made calling cards with a wow factor. They are not just creative but they put smart emphasis to the important details that you want your clients to capture and remember.
So whatever cool designs you have in mind, Keller Williams real estate business cards can help you strategically layout a stand-out business card. With hundreds of pre-designed templates to choose from, we can customize to perfectly suit your style. Contact Best Print Buy to get your Keller Williams customized business card started.