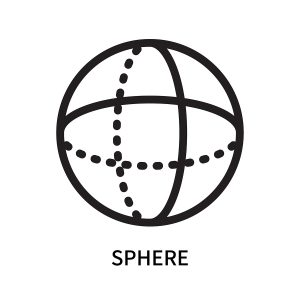 Real estate is a numbers game. If you want to be making money three months from now, you need to have prospects on the line today – take the time to look at houses, make an offer, and go through closing, and suddenly today's hot prospect turns into a paycheck several months down the line.
That's why lead generation is one of the most important tasks for new real estate agents to master. Many brokerages promise their green agents a list of leads to work from, but let's be realistic – if they were super hot leads, they would have gone to the top agents in the office.
That doesn't mean that you should ignore any leads that you're given. After all, a lead is a lead! But you can't rely on them exclusively to grow your business. To do that, you need to know where to find leads, and what makes a good lead good. Here are some ideas to help you get started:
Understand your sphere – It's common advice to turn to your "sphere" when you first start working as a real estate agent. Unfortunately, few people understand just how large their sphere actually is. It's anyone you've interacted with: your dentist, your mail carrier, your best friend from 3rd grade, your mom's co-workers, your favorite grocery store cashier. If you can physically reach them to hand over your RE/MAX business card, you're golden. The more people who know you're an agent, the better off you are.
Network, network, network – Your next best bet is networking groups. Don't limit yourself to the local Chamber of Commerce (no matter how great it is!). Look to Meetup, Facebook, and Google to help you find lesser-known options to network with people in your neighborhood. Grab a RE/MAX name badge to stand out and keep you from feeling like an amateur.
Hold an open house – Many established agents hate hosting open houses – but they're the perfect venue for someone new to the business. Check in with the agents in your office to see if anyone needs a sub for an upcoming open house. Not only will you get more experience with what buyers are looking for, but you'll also get the chance to get your name in front of plenty of prospects.
Check the expired listings – Sometimes the person before you did a poor job. Whether the problem was market mis-timing, poor personality match, or anything else, getting in touch with expired and canceled listings ASAP is your best bet for listing success.
Don't forget to sign up for the BestPrintBuy newsletter! We've got subscriber-only discounts you won't want to miss.