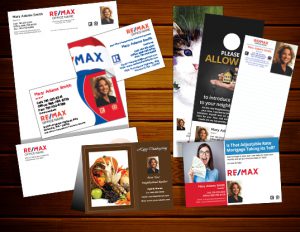 We don't typically think of assembly lines as ground-breaking these days. In fact, we don't tend to think of assembly lines at all. But when Henry Ford initially developed the assembly line, it turned the manufacturing world on its head. Instead of focusing on one product at a time as it moved through the phases of the assembly process, Ford's idea was to focus on phases, allowing him to have many more products in development at once.
It's an interesting story, and the assembly line has gone on to contribute a lot to the modern world. But what does that have to do with real estate? After all, you're not likely to convince your clients to hop on a conveyor belt any time soon.
The benefit of assembly-line thinking in real estate is less about the physical process, and more about the way you think about your business. Many real estate agents tend to think about each sale, or each client, as a separate thing. But if you can break the overall process down into parts, it's a lot easier to think about what you need to do to make each part of your business an assembly line.
Start with marketing. Marketing your real estate business shouldn't be something you do whenever you get around to it, or whenever you're in a slow period. It should be something you plan out and put onto your calendar on a regular basis. Start with the strategies that are most effective for you.
Do you get a lot of leads from networking groups? Figure out the groups that offer the best return for your time, put the meetings on your calendar, and put together a "networking bag" with plenty of your RE/MAX business cards, a custom name badge, and maybe a batch of real estate promotional pens.
Is social media a good source of leads for you? Schedule time once a week to prepare and schedule posts, so that you're not stuck trying to think of ideas on the fly every day or two. You can also set aside specific times to make contact with past clients and prospects who never closed to stay top of mind.
Are RE/MAX postcard campaigns a consistent winner for you? Break the process down into steps, and put them on your calendar. For each campaign, you need to choose a target demographic, create your marketing message, and send out the postcards. If that's a lot to accomplish in one day, spread the tasks out over the course of a week a couple of times a year. You can simplify the process even further with automated options like EDDM or postcard mailing services.
Each part of the process can be broken down like this, from creating custom RE/MAX folders with all the listing documents you need to creating a schedule for following up with past clients. Every real estate transaction is a little bit different – by automating where you can, you free up time to focus on the individual needs of your clients, rather than constantly worrying about whether you're doing enough to build your business.