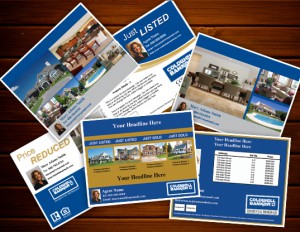 Even Google markets with direct mail. If search engines still use direct mail to reach potential customers, it must be effective!
Direct mail marketing works for many different reasons. With direct mail you can put your company's information right in the hands of your potential customers. With variable data printing, you can customize your marketing post card with your potential customer's name and market directly to them. The best part is that mail always feels more personal.
Your target market can hold on to your contact information and they can use the postcard as a physical reminder. An e-mail can easily get lost in an inbox.
Direct mail marketing also seem more personalized and trustworthy to many in your target market; especially when it is customized just for them. Postcards are easy to personalize and your prospects will feel as though you reached out to them specifically.
Another advantage to direct mail is that it can be combined with your online marketing. Send prospects to your website or mobile marketing campaign with your direct mailer. Using multiple avenues of marketing is definite way to reach and interact with your target market. This also allows your target market to interact with you in the way they feel most comfortable.
Direct mail marketing is a very effective form of marketing for real estate professionals. We may be in the digital age, but direct mail marketing is a highly effective form of marketing and reaching a new audience.
For more information on effective and personalized direct mail for your real estate business, contact Best Print Buy.