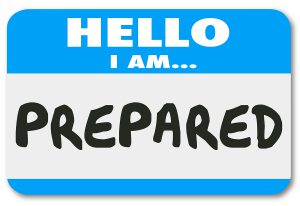 Stressing out over the small things in life isn't generally a great philosophy. In fact, there's an entire series of books dedicated to teaching you exactly how not to do it. But when it comes to real estate, being on top of the small things is a pretty crucial part of the job. Your clients will rely on you for advice about nearly every aspect of the home buying and selling process.
So if you want to show leads and prospects that you're an experienced professional who will have their backs during one of the largest financial transactions they'll ever make, you need to start off on the right foot, by sweating the small stuff at every step of the process:
Market consistently. If you want to show prospective clients that you can be relied on, one of the most effective ways to do that in the initial stages is to show up in their mailbox on a regular basis. Automated Keller Williams postcard mailing services make it easy to have real estate marketing that's truly "set it and forget it", so you can get back to the rest of your business. Your prospects will get a regular reminder that you're reliable and ready to help when they enter the market.
Always return calls. Real estate may have a long lead time, but once people decide to start looking at homes (or put theirs on the market), they want to know that they can get in touch with their agent quickly. Returning phone calls – or texts or emails – promptly is a great way to reassure prospects that they won't be left hanging when they want to put in an offer.
Dress for success. When it comes to clothing, the details matter. You don't have to be on the cutting edge of fashion, but you should look well-groomed and well put together. Custom-branded Keller Williams apparel is a great way to ensure that you always look polished and professional. Don't forget about accessories – people often notice details like belts and shoes when they first meet someone.
Arrive prepared. Clients look to their real estate agent for expert advice about everything from pricing a listing to negotiating a closing date (and everything in between). Let them know you're ready for any question they can throw at you by arriving prepared with Keller Williams document folders packed full of handouts, brochures, contracts, and more.
Whatever you need to make a great first impression (or a great fourth, fifth, or tenth impression), BestPrintBuy has you covered.