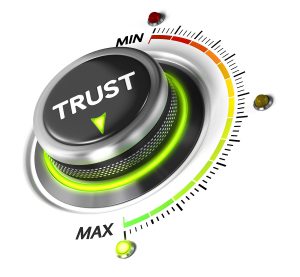 Real estate agents are not exactly a rare commodity in most markets. When your prospects open up the yellow pages – or Google "real estate agents near me" – they're likely to get pages of results. If they ask for recommendations on Facebook, they'll often get a slew of responses, ranging in usefulness from, "I just worked with John Doe, and he sold my house in 27 minutes" to "My wife's cousin's barber's girlfriend sells houses. I think her name is Jill."
With so much noise out there, how do you help your business stand out? If you want to see different results, you need to do business differently. You need to ramp up your referrals.
The best source of new business is from people who already know your value. While good real estate agents should get occasional referrals, there's a lot you can do to ensure that referrals become a regular, consistent stream of income:
Reach out to past clients. A targeted referral postcard campaign reminds people who have worked with you in the past that you're still around and actively looking for new clients. This is especially effective when you can tie it to a specific message. For example, a postcard that proclaims, "It's a seller's market! Do you know anyone looking to get top dollar for their home?" is a lot more likely to trigger specific referrals than a more generic message like "If you know anyone looking to buy or sell a home, I can help with all their real estate needs."
Partner with complementary businesses. Referrals from friends and relatives are one way to gain trust in your prospects, but they're not the only way. There are many businesses that work with clients when they enter (or are about to enter) the real estate market: remodeling contractors, property management companies, mortgage brokers, flooring stores, etc. If you can build connections with these kinds of businesses, you can develop a referral partnership that benefits you both. Be sure to provide them with plenty of your business cards and real estate brochures to hand out to their contacts! As an added benefit, you'll be able to strengthen your own network and pass along valuable recommendations to your clients (past and present) when they need some of these services.
Tailor your messages. Decades of experience with SPAM emails have taught most consumers to immediately trash messages that look like they were send to thousands of people at once. The situation isn't quite as tough for direct mail, but it can still be a real challenge to capture your prospects' attention and keep them reading. Once way to do that is with dynamically generated images like our WOW! Keep in Touch postcards, which grab attention by incorporating your prospect's name right into the design. But even when you're using standard real estate farming postcards, you can significantly improve your campaigns by creating highly targeted messages with a specific and compelling call to action.