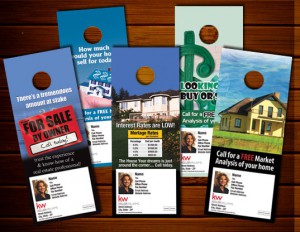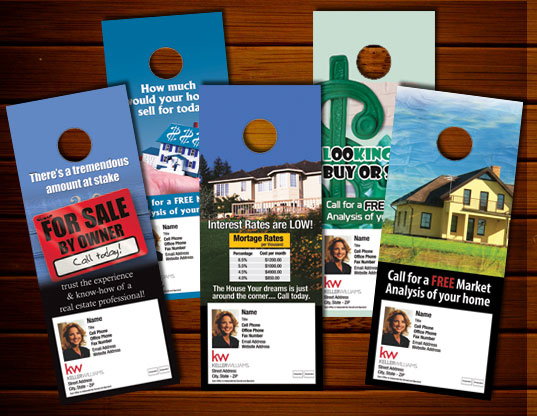 Although sending direct email newsletters for targeted prospects is a great method for continuous real estate marketing campaigns, agents can be more effective with additional materials that can widen his/her approach. Real estate door hangers can be an effective supplemental marketing product.
Real estate door hangers are easy to create and are effective for targeted lists. They can be created in different designs and color schemes to make them more attractive. Since door hangers are printed, you will be sure to get the attention of the homeowner with your offer since they actually hang on the entry door of homes. Surely, no one can fail to notice it. Moreover, since they are simple to produce, door hangers are fairly affordable real estate marketing tools.
If you are looking for quality custom door hangers for your next real estate marketing project, contact Best Print Buy.