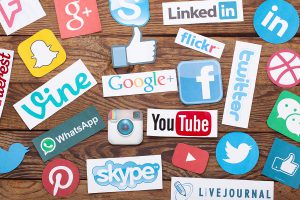 It's no surprise that you need to be marketing online if you want to have a successful real estate business in today's market. But the real question is: what's the best way to accomplish that? If you're spending all day on Pinterest, Facebook, LinkedIn, Twitter, Snapchat, and other sites, you won't have any time for actually running your business. But if you completely ignore online marketing, then prospects and clients will have a much harder time finding – let alone trusting – your business.
Focus your efforts on the platforms and strategies that seem to have the biggest benefit for your business and your target market, and devote the majority of your time to those. Engagement is important, too, but it can't be something that takes up all of your time and attention. Choose something that's easy to do on the go (e.g. Facebook interaction, tweeting) and give yourself a limit on how much time you'll spend each day.
The best strategy is to automate as much as you can, and get double duty out of everything you do:
Images are always popular on social media. In addition to making sure that you share all of your listings on Facebook and Twitter, try to take plenty of pictures when you're out showing houses or just running around town. Local landmarks, neighborhood parks, popular restaurants – having a store of these kinds of pictures is great for you to promote your knowledge of the area on social media (and can also be a good way to round out your real estate brochures).
Share relevant articles and news pieces on LinkedIn. You've got to stay up to date on real estate industry info; why not share the wealth (and show your referral partners what a great resource you can be)? While you're at it, don't forget to search LinkedIn for potential connections with people in related industries.
Use your large direct mail mailings (like an EDDM campaign) to funnel people toward your online presence. For example, if you're using a Just Listed or an Open House postcard, consider a headline like, "Does this belong on your "Dream Home" Pinterest board?" Be sure to include a message about your own Pinterest boards, and invite people to connect with you for design tips and hot local real estate leads.
Keeping up with social media doesn't have to take over your life. With a little bit of planning and just the right real estate marketing products, it's easy to find a balance that makes sense for your business.