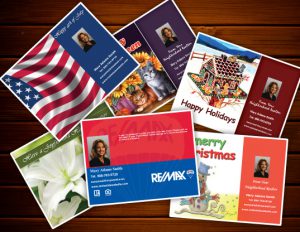 There are a lot of marketing strategies in the real estate business that can be used to reach your target market. Real estate professionals are innovating ways to spread their brand to their prospective clients. One effective way is a direct mail marketing strategy using real estate postcards. Postcards are a proven real estate marketing tool and an inexpensive means to keep in touch with your target clients.
There are countless available pre-designed templates for real estate marketing postcards available, with numerous options for customization. Direct mail is cost-effective and they can be personalized according to your design preferences and market. Real estate professionals can choose to print potential client name on each postcard or put varied content or images depending on demographics. They can be entirely customized. The sky is the limit.
Nowadays, direct mail postcards make effective real estate marketing tools. Through innovation and technology, digital printing of both images and text can be personalized conveniently and easily. When customizing these postcards based on your specific marketing strategy, it is possible to attain success in bringing in new clients as well as repeat customers.
To find out more about real estate postcards, contact Best Print Buy.